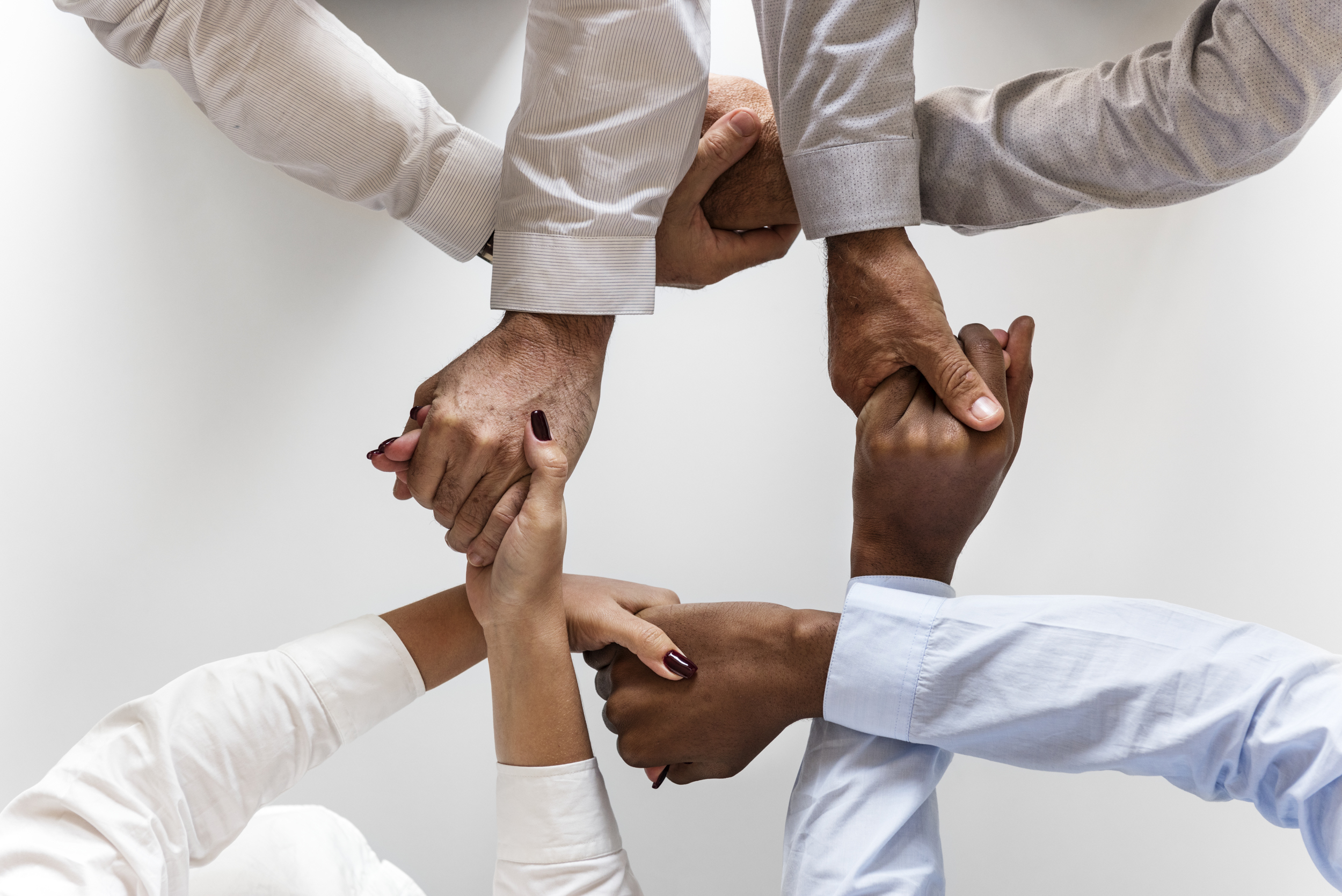 Breakthrough Planning and Accountability
We're laser-focused on helping you grow your company faster and more consistently. Think of our approach as an "operating system" for growth. This growth cannot be achieved without focusing on four critical areas.
People
Are you attracting and keeping the right people?
If you had to start the company all over again tomorrow, would you enthusiastically rehire everyone on your team? Our people tools will help you and your team get the right people doing the right things with clear accountabilities and metrics.
What percent of your people are performing at an "A" level?

Do people get to do what they do best every day?

What percent of your people are truly engaged and passionate about their work?

Is there organizational clarity? Does everyone know what they're accountable for?
It all starts with your people. The right people with a mediocre strategy beat the wrong people with a great strategy every time.
As a growth company, your most difficult decisions involve getting the right people in the right seats and ensuring they have the competencies to do the job. You also need to ensure the team is working effectively and harmoniously.
We will work with you to:
Improve hiring and retention of "A" players.

Ensure clear accountability exists for each function and process.

Build stronger trust, communication, and collaboration amongst the team.

Develop greater competencies (skills, attitudes, and behaviors) in the areas of Leadership, Sales, Customer Loyalty, Time Management, and Goal Planning.
Execution
Is your execution flawless?
Is your team executing consistently, with discipline and accountability? We will implement execution disciplines that will reduce, by up to 90%, the time it takes you to manage the business, freeing up leadership to spend more time on market-facing activities.
Are your managers regularly communicating progress on their highest priorities?

Do you spend most of your time fire-fighting?

Is "I don't have the time" the most common phrase heard in your company?

Are you consistently meeting your profit targets?
A great strategy means nothing without effective, consistent execution. By simply tightening up your execution habits, you can dramatically improve gross margins and profitability while reducing the time it takes for everyone to complete their work.
We can help you build execution discipline in 3 critical areas:
Priorities
Which activities will make the biggest difference?

How do you achieve alignment across the organization?
Data/Metrics
What leading and lagging indicators will allow you to know how you're doing?

What customer and employee feedback will help drive activities and priorities?
Meeting Rhythms
How will you create a continuous loop of communication throughout the organization?

What daily, weekly, monthly, quarterly and annual meetings are needed to ensure effective execution?
Strategy
Do you have a truly differentiated strategy?
Do you have a solid top-line revenue growth strategy in place? We have a unique strategic planning process that will help you get everyone on the same page.
Can everyone on your team concisely describe that strategy?

Does everyone understand the organization's top 1 - 5 long and short term priorities?

How many quarters in a row have you exceeded your revenue targets?
Companies typically fall into 2 categories as it relates to strategic planning:
"We never create a strategic plan. Things just move too fast, so planning is a waste of time."

"Sure, we created a strategic plan a few years back. It's up here on my shelf… let me just clean the dust off and get it down for you."
We believe that a powerful growth strategy and a plan for its execution is necessary for consistent, healthy growth. The effectiveness of the organization can never be optimized without alignment around the company's core ideologies, targets and priorities. Since these will adjust over time, strategic planning processes and competencies need to be a core part of your process.
We will work with your leadership team to create a strategic planning process which will include:
Core Ideologies (Values, Purpose and Competencies)

A BHAG (Big Hairy Audacious Goal) to drive and motivate the organization

A description of your core customer

A clear brand promise

3-5 year targets and capabilities

1 year targets and initiatives

90-day targets and actions

Specific accountabilities and KPI's
Cash
Do you have cash to weather the storm?
Do you have consistent sources of cash to fuel growth? Our cash tools will allow you to accelerate cash to fuel your growth without relying on outside financing.
Do you have consistent sources of cash to fuel growth?

How can you tune your core business engine to scale your companies growth?

Do you understand your cash conversion cycle and where it's limiting your growth?

Are you focused on the products and services that are most profitable?

Do you understand which of the 7 variables of cash flow will have the greatest impact?
It is said that revenue is vanity, profit is sanity, but cash is king and the first law of entrepreneurial gravity is "growth sucks cash." As a growth company, you must ensure you're building a business engine that drives growth and profitability on a foundation of liquidity.
WE will work with you to:
Understand your cash conversion cycle and identify the right cash acceleration strategies.

Implement tools to better track and manage the productivity of your workforce.

Uncover the drivers of your cash flow and understand which variables will have the greatest impact.

Identify strategies to increase cash to fuel your growth internally and externally.
Our tools help you work through concrete ways to double operating cash flow in the next twelve months.